A Walk to Remember Soundtrack:

1. DARE YOU TO MOVE by SWITCHFOOT
2. Cry by Mandy Moore
3. SOMEDAY WE'LL KNOW by MANDY MOORE AND JON FOREMAN
4. Dancing in the Moonlight by Toploader
5. LEARNING TO BREATHE by SWITCHFOOT
6. ONLY HOPE by Mandy Moore (from NEW WAY TO BE HUMAN)
7. It's Gonna Be Love by Mandy Moore
8. YOU by SWITCHFOOT
9. If You Believe by Rachael Lampa (also Christian artist)
10. No One by Cold
11. So What Does It All Mean by Average Jo
12. Mother, We Just Can't Get Enough by New Radicals
13. ONLY HOPE by SWITCHFOOT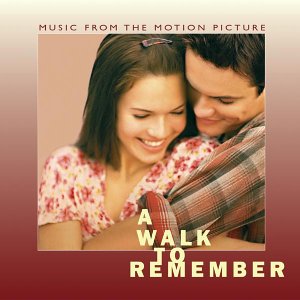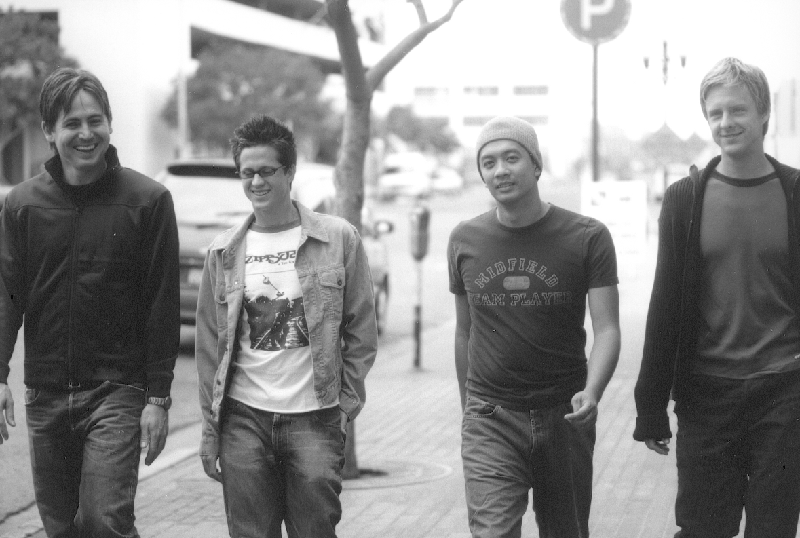 Words from Mandy Moore:

"I have spent the last 12 months learning about them and their music, listening non-stop to every one of their albums and I can never get enough! The songs are so meaningful, beautiful, and straight from the heart. I know I'm a bit of a late comer, but I am convinced this band is going to be huge and there are no four guys that are more deserving of success than them. Thank you guys so much for playing such an integral part in my first major motion picture, A Walk To Remember."
What I Thought:
The movie was totally awesome! I was lucky enough to get to see a pre-screening of it and I was really impressed by the movie. My sister and I got really excited whenever they played Switchfoot, and it was really nifty to hear the Jon Foreman and Mandy Moore duet playing during one of the scenes with Jon's ever-so-recognizable voice. Excellent movie. I'll definitely see it again.
The Movie
Each Spring in the little port town of Beaufort, North Carolina, when the wind smells of pine and salt and the sea, Landon Carter remembers his senior year at Beaufort High and Jamie Sullivan, the girl who changed his life.

Jamie was the last person Landon was likely to fall for. Serious and conservative, she was as far from cool as she could possibly be, and didn't care. The daughter of the town's Baptist minister, amie was not afraid of letting
people know that her faith was the most important part of her life, even if it cost her some friends. Landon hung with the in-crowd -- an aimless, moody, reckless guy who breezed through school on looks and bravado. He had no plans, no future and no faith in himself.

One night a prank that he and his buddies set up goes terribly wrong and lands a kid in the hospital. As punishment, Landon must tutor a young student at a poor school and participate in the Drama Club's Spring play ­ two activities the principal hopes will teach him some humility. They also happen to throw him into close contact with Jamie. Clearly in over his head, Landon is forced to ask her for help.

Soon, against his own expectations, Landon finds himself falling in love with this outwardly plain girl who possesses a passion for life he never imagined possible. But it isn?t easy. For reasons of her own, Jamie does everything she can to run away from romance until it becomes impossible to deny.

Being together will test everything that they believe in. Most of all, it will test the power of love and faith to transform a life into something worth living.